Atlanta REALTORS® Sponsor North Fulton Community Charities Holiday Assistance Program
October 23, 2020
The Atlanta REALTORS® Association is working with the NFCC this holiday season to help bring assistance to families in need across the Metro Atlanta area. With Thanksgiving around the corner, the ARA is launching a frozen turkey & donation drive to help families prepare their own Thanksgiving meals at home. The holiday assistance program is extremely important to the local families the NFCC serves because it allows them to enjoy the holiday season with their families without the financial burden the holidays often bring!
Thanksgiving Food & Turkey Drive
Last year, the NFCC Thanksgiving program served 445 families. This annual program provides families with a frozen turkey, grocery store gift card and bags of non-perishable food to prepare their own Thanksgiving meal at home.
Ways to get involved:
Donate non-perishable Thanksgiving food items. Click here to view the Thanksgiving food shopping list.
Donate frozen turkeys.
Donate Kroger or Publix grocery store gift cards in increments of $25.
Volunteer to help! There are volunteer opportunities between November 17 - 24.
Warm Coat Day
Last year, NFCC distributed 1,892 items including coats, jackets, hats, scarves and gloves, for adults and children. Each year, NFCC collects new and gently worn coats and jackets as well as accessories such as hats, scarves and gloves, for adults and children, throughout the month of October culminating with a distribution that will be held the first week of November 2020.
How to get involved:
Buy a new coat, jacket or accessories such as hats, scarves or gloves (children & adults sizes) to donate. Children's sizes are the greatest need.
Clean out your closets and donate gently worn coats, jackets or accessories. Make sure the items are clean and ready to wear.
Shop from the NFCC's Target Wish List
Volunteer to Help! There are volunteer opportunities between October 30 - November 9.
Atlanta REALTORS® Food Drive for Community Assistance...
October 8, 2020
Atlanta REALTORS® not only contributed enough money to purchase over 400 lbs of food for the CAC,...
Atlanta REALTORS®​ Donates $67,500 to Atlanta Children's...
October 8, 2020
We are pleased to announce the Atlanta REALTORS® Association will be donating $67,500 to the...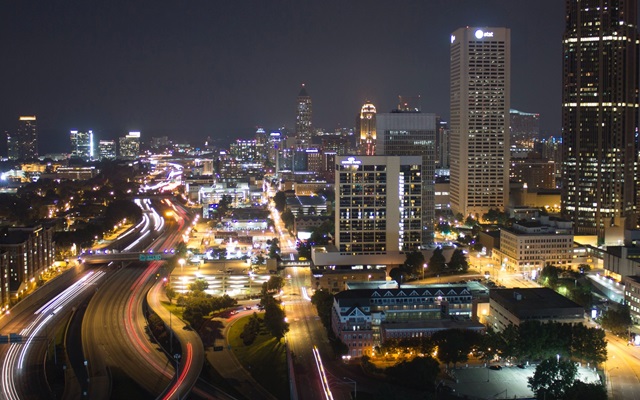 The "ARA Match" RPAC Program
September 23, 2020
Time is running out! Invest in the REALTORS® Political Action Committee (RPAC) and help support a...
Solidarity Sandy Springs Fund Drive
August 26, 2020
ARA is hosting a 6-week summer fund drive with both donation and volunteer opportunities for...
Atlanta REALTORS​® donate over $10,000 to Atlanta Community...
May 1, 2020
Thanks to the generosity of our Atlanta REALTOR​® members, we have exceeded our initial goal of...